The flow diagram below shows an overview of the steps the hearing will follow.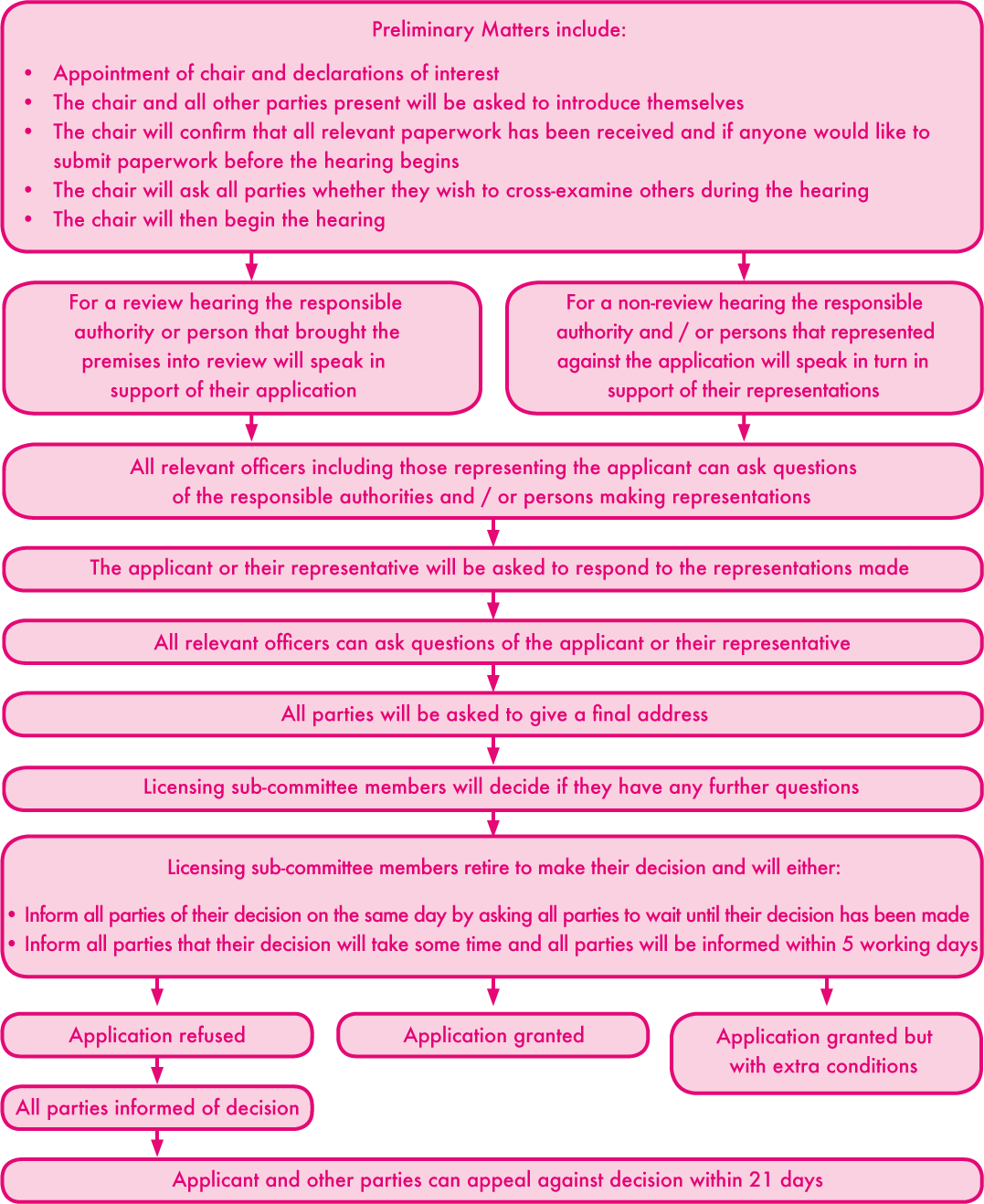 *NOTE: If there are numerous residents attending the hearing, it is a good idea to decide among yourselves which 2 or 3 of you will speak. This will help keep matter succinct and to the point, although each objector does have the right to address the committee individually.
Attending A Licensing Sub Committee Hearing: Top Tips
Prior to the hearing if you have been approached by the applicant about your representation and felt intimidated please let the licensing authority know as soon as possible.
Ask a member of the licensing team if it is possible to have a copy of the information pack when you arrive at the hearing.
Try to attend a hearing as an observer before the one you will be speaking at so that you can see the layout of the room and experience the procedure. Details of licence reviews can be found on your local council website.
If you cannot attend the hearing let the licensing team know that someone else will be attending and speaking on your behalf.
It is helpful to think about what you want to say and bring notes. Address all of your points the first time you are asked to speak.
If you are struggling to hear the discussions or understand terminology let a member of the licensing staff know.
You cannot introduce entirely new information on the day of the hearing. Make sure if you have any additional evidence you submit it to the licensing authority the day before the hearing at the latest.